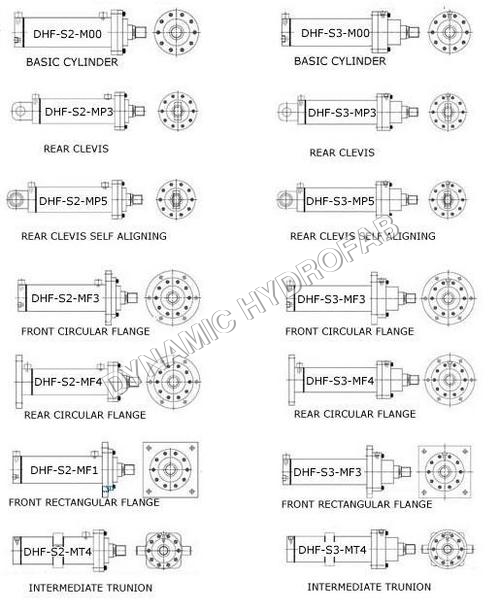 Industrial Hydraulic Cylinders
Product Description
Dynamic hydrofab offers full service Industrial Hydraulic Cylinders and different type of Hydraulic Cylinders for all equipment regardless of age, size or condition. With two of the most modern, easily accessible Industrial Hydraulic Cylinders and accumulator rebuilding facilities, we can provide fast turnaround and efficient and economical services.
We have invested millions of dollars to offer the most efficient rebuilding equipment and processes. Our equipment can handle the smallest of Industrial Hydraulic Cylinders and Hydraulic Cylinders up to 104 inch bore and strokes up to 120 feet.
Dynamic hydrofab are fully equipped to rebuild your Industrial Hydraulic Cylinders equipment from our large inventory of replacement parts or by manufacturing parts that may not be readily available.
Industrial Hydraulic Cylinders


Industrial Hydraulic Cylinders convert fluid power energy into linear mechanical energy. As pressurized fluid enters the cap end of a cylinder, the fluid force pushes on the piston extending the piston rod creating a linear force. As pressurized fluid enters the rod end of the cylinder, the fluid force pushes on the piston retracting the piston rod. The retracting force in a single rod Industrial Hydraulic Cylinders will always be less than the extending force since the area of the piston available for fluid to act on is reduced by the size of the piston rod. Industrial Hydraulic Cylinders are economical but are limited to sizes and styles available. interchangeable Industrial Hydraulic Cylinders are manufactured to order and offer a wide range of bore, rod and mounting combinations. The size and style of a Industrial Hydraulic Cylinders will vary depending on the application and load requirements


Dynamic Hydrofab is one of the top-rated Hydraulic Cylinder Manufacturers and suppliers based in India. Our services are customized as well. So are the products which are manufactured on conventional and customized basis. As the name suggests, industrial hydraulic cylinders are used many meritorious industries. Hydraulic cylinder rods with us are of varying sizes and attributes. However each is of equivalent importance in terms of industrial application.
These Industrial Hydraulic Cylinders are comes in two forms single action and double action as per applications and requirement. Industrial Hydraulic Cylinders are high-pressure cylinder used in all major steel, sugar and other plants. Industrial Hydraulic Cylinders are flange mounted cylinder needs in all application like push, press, hold, lift and draw etc.
Range
Bore - 100mm I.D to 500mm I.D
Stroke - 3000mm up to 400mm Bore I.D. and W.T. up to 50mm AND 1500mm up to 600mm Bore I.D and W.T. up to 125mm
Working pressure - 315 kg/cm 2
Mounting - All standard available mounting