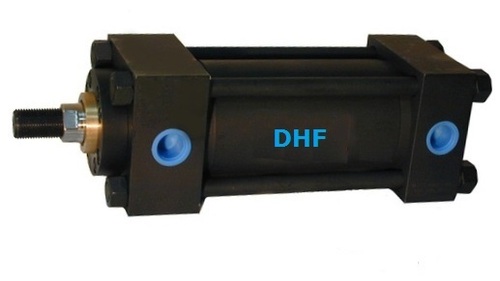 Tie Rod Hydraulic Cylinders
Product Description
Tie Rod Hydraulic Cylinder has 350 kg/cm2of working pressure. This is demanded for hydraulic presses, rubber molding machines and many others. Offered cylinder is accessible with internal bearing length as well as compact construction. The said product is suitable for different mobile applications. Tie Rod Hydraulic Cylinder is highly apt for industrial as well as manufacturing applications. The advantages of this is many such as comfort in repair, maintenance and assembling. It also finds compatibility with steel rolling mills and general machine tools.
Tie-rod Hydraulic Cylinders
Ram Dia. Range : Upto 600 mm
Stroke : Upto 2000 mm
Working Pressure : 350 kg/cm2

Application : Hydraulic presses, Rubber Moulding Machines, Tube Hydro Testers and many other uses in Steel and sugar Plants.
Bore Range : Upto 300mm
Rod Dia Max 200mm
Stroke : Upto 3000 mm
Working Pressure : 1600 kg/cm2
Application : Genrel Machine Tools and Steel Rolling Mills
Mounting : Most Mounting Styles are available as mentioned below
MX0, MX3, MX1

MS2, MS1,MS7, MS3,MS4

MT1, MT4

MF1,MF5